Coping with Fibromyalgia
Fibromyalgia is linked with chronic pain and has no specific diagnostic criteria, which may lemmatize the variance in medical treatment. The best way to deal with fibromyalgia is to change the living style and work on some effective coping strategies. These coping strategies included addition of some psychological and physical activities in daily life routine. Many researches has also been done to test the effectiveness of coping strategies for the betterment of patients living with fibromyalgia, indicated that these strategies have diverse effects on lessen the symptoms and making life better. These coping strategies are going to be discussed in detail.
Yoga and exercises
Fatigue and muscles stiffness are the common symptoms of fibromyalgia which may restrict the daily life chores effectively. When an individual is not able to perform and complete physical tasks related to his living, it makes him/her extremely disturb both mentally and physically. Fatigue is also a symptom linked with mental tiredness and disturbs physical activities so that to overcome this symptom there should be some natural things done by influenced individual. These physical activates included some simple yoga techniques, physical exercises and relaxation exercises.
Physical exercises
Lack of exercise and a lifestyle without proper physical activities may lead towards muscles stiffness and extreme fatigue. A research study also indicated that if individuals with fibromyalgia or without fibromyalgia are involved in proper activates and physical exercises they experience less pain issues and fatigue related problems. Patients with fibromyalgia are specially directed to do exercises to decrease the pain related issues and fatigue in general. But it should be remembered that these activities should be directed by an expert, because exercise done in a wrong way may increase the symptoms.
Muscles strengthening exercises
Muscles strengthening as (weight lifting or other advanced exercises) should be added on regular basis in routine of patient with fibromyalgia. These exercises avoid and decreased the muscles stiffness and body soreness.
Many studies indicated that these kinds of exercises may improve muscle strength, depression and quality of life of the patients with fibromyalgia. Less tiredness, better mood and less fatigue is also reported by individuals who are involved in muscles strengthening exercises.
Aerobic exercises are also the major source of curing the symptoms of fibromyalgia. These exercises may include walking, swimming, cycling and all other activities which may increase the heart rate and breathing. It helps in relieving pain and improves quality of life of the individuals living with fibromyalgia.
Relaxation exercises are also helpful in stress management, better blood circulation and better neurotransmitters activities. Studies indicated that relaxation exercises like deep breathing, imagery; progressive muscles relaxation and visualization are really helpful to cure the symptoms of fibromyalgia. As stress is the major cause of fibromyalgia. And practice of relaxation exercises may decrease the symptoms of fibromyalgia. So it is suggested to practice these activities on daily basis.
Sleep Hygiene for better sleep
Sleeplessness is the most effective symptom of fibromyalgia. Better and enough sleep lessen the fatigue and other symptoms also. To better and improve the sleep habits sleep hygiene plan should be implemented by individuals with fibromyalgia. Sleep Hygiene plan includes:
Daytime naps should be avoided or time of these naps should be reduced
Go for 30 mints brisk walk daily
Practice relaxation exercises before sleep on bed, it calms the mind and muscles which enhances the sleep
There should be a Specific time for going to bed and waking up
The environment of bedroom should be peaceful as limiting light and noise at bedtime
There should be no usage of mobile, laptop or watching TV just before sleeping
There should be no intake of heavy meal right before going to bed
Alcohol and coffee or any other drink containing caffeine should be restricted before sleeping at least before 4 hours
Stress management techniques
Stress is the major etiological factor in causing fibromyalgia. Studies suggested that stress makes the fibromyalgia symptoms worse. There is a major link between psychological distress and symptoms of fibromyalgia. So, stress management techniques should be practiced for reduction of fibromyalgia symptoms.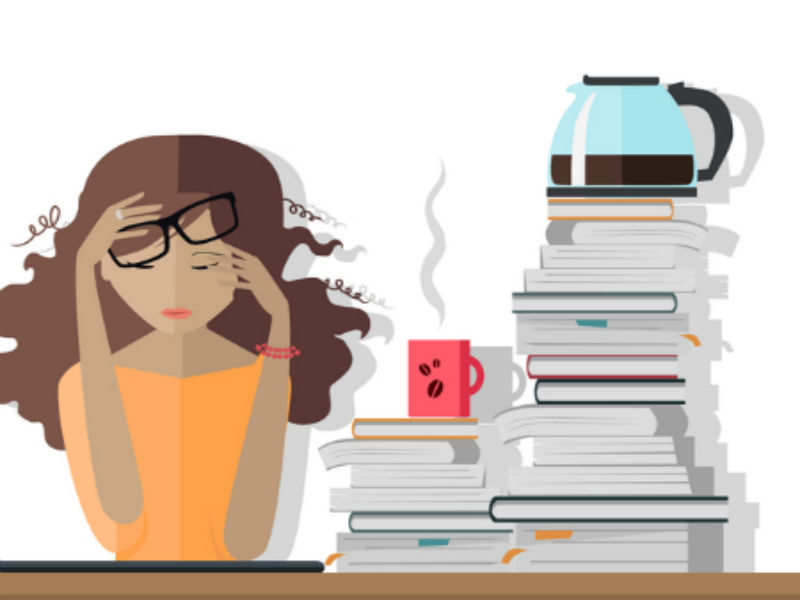 Support group system, psychotherapies and other relaxation techniques are effective for stress reduction. Studies also indicated that psychotherapies and relaxation techniques reduce the effects of symptoms.
Positive self talk
Self talk and self image is the best source for an individual to cope up with many negative stressors. Negative self talk may link with the high psychological problems. Negative self talk is one of the major symptoms of depression and anxiety related issues. To avoid these symptoms positive statements and positive self talk can lessen the psychological issues and physical symptoms of fibromyalgia.
Fibromyalgia patients experience the fatigue and chronic pain in different day spans. These symptoms flare and disturb the activities and when symptoms appear unexpectedly, it makes tough for an individual to think clearly. To manage with these issues it is important to manage a day plan for better soothing life. Day should be planned to manage stress and symptoms of fibromyalgia. It gives a sense of control and better coping skills. A dairy, daily journal or handy notes should be kept in hand or with you so that when you need to see the things you can easily approach it.
Soothing activities in case of stressful situation
Soothing and pleasurable activities may help in distracting attention from stressful events and things which help in coping. These activities included visiting a beautiful site, reading good stuff, walking at beautiful and soothing sites etc. These activities help in coping with many symptoms of fibromyalgia.
Seeking help of a psychotherapist
Depression, sleeplessness and other mental health issues may increase the intensity of the chronic pain, mood swings and fatigue. To manage with these symptoms help of a psychotherapist can be more effective for an individual. Research also indicated that cognitive behavior therapy and behavior therapy has positive effect on recovering the fibromyalgia symptoms. Psychotherapies have positive correlation with reduction of the symptoms.
Nutritional plan for better physical strength
Diet and our eating habits have a major impact on our physical and mental health. Having a balanced diet, exercising and restricting the intake of drugs like alcohol, nicotine and caffeine etc increase the probability of good mental health and overcoming the symptoms of fibromyalgia. It helps in reducing the mood effects and stress. NCCIH investigated that healthy diet may relieve the symptoms of fibromyalgia. Supplements may also be taken with proper recommendation of doctor.
Acupuncture Therapy
This therapy is most effective therapy in treatment of fibromyalgia, as this therapy channelizes the energy flow to correct pathways. It helps in recovering the symptoms like pain, fatigue, sleeplessness etc. It improves the quality of life and relieves the symptoms in a long run.
Massage therapy
Massage is a eminent treatment for joints, sore muscles and pain relieving. Massage therapy is based on the activation and pressing the pressure points of body. This increases the body movement, reduces body stress and also relaxes the mind, other than this it relieve the pain and helps in relaxing. The results of a study indicated that people who got massage therapy continually they experience less pain, and other mental health related issues.
Conclusion
There are many coping strategies in spite of medications which may help to manage the fibromyalgia symptoms. These strategies are included daily life activities, different relaxation exercises and psychotherapies. To inculcate these activities and make them part of a person's life may take a lot of effort and energy but these are helpful and effective for betterment of an individual.