If your children are feeling pain all over their body, then they might be a victim of Juvenile Fibromyalgia. There is a misconception that Fibromyalgia is only prevalent in adults, but facts suggest that this disorder is common in children and teenagers age between 13-15. Even some school kids experience this pain. So, let's find out the causes and symptoms of Juvenile Fibromyalgia.
What is Fibromyalgia?
It is a disorder in which a person experiences widespread musculoskeletal pain. He experiences pain in both upper and lower parts of his body. This pain comes along with fatigue, sleep problems, and mood issues. According to recent studies, Fibromyalgia affects the way brain processes pain level and therefore boosts up your painful sensation.
What is Juvenile Fibromyalgia?
It is a situation when a kid or teenager get affected by this medical disorder. Many people think that this pain is only prevalent in adults and kids to have nothing to do with it. Almost 2-6 percent of school children and teenage girls get affected with juvenile Fibromyalgia.  This condition causes pain in muscles and soft tissues surrounding the joints.
When Fibromyalgia is found in children, then it is known as Juvenile Primary Fibromyalgia syndrome (JPFS). When a kid has arthritis or some other disease linked with Fibromyalgia, it is known as juvenile secondary fibromyalgia syndrome.
What are the signs and symptoms of Fibromyalgia in children?
Usually, when a kid goes through physical trauma, some surgery, injury, infection, and psychological stress, then symptoms of this condition start appearing. It is also possible that symptoms appear without any triggering event. Doctors can't easily spot Fibromyalgia in children, but with the help of a few signs or symptoms. Here are common symptoms you might notice in children with Fibromyalgia.
Tender points
Children might have some sore spots in their body. These spots are on their muscles where they experience a high pain level. These spots hurt when you put pressure on them. They might have five or more of such places all over their body. These sore spots are knowns as "Tender points." It is one of the main symptoms of Fibromyalgia in children. The soreness of muscle starts from one area of the body, and then it spread to another. When you ask kids to explain their pain, then they may define it as burning, aching, tightness, tenderness or stiffness.
Widespread Diffuse Pain
Many children complain that they are experiencing constant dull pain all over their body. This pain doesn't go away quickly, and it may last for three months or more.
Headache
When a kid is under stress, then trouble is a common phenomenon. But the constant problem might be a sign of Fibromyalgia.
Sleep problems
If your kid takes more than an hour to fall asleep, then it could be a sign. Many children complain that they have sleep disturbance. Even when they fall asleep struggling for an hour or more, they wake up after a few hours or at night.
Fatigue
Children with Fibromyalgia also report that they wake up tired, even when they have many hours of sleep. This disturbance in sleep might be due to their body pain, which they experience all night. Many patients have sleep disorders like restless leg syndrome and sleep apnea.
Other symptoms:
Cognitive impairment: feeling like you are in a fog
Difficulty in remembering
Stomachache
Dizziness
Lower abdomen cramping
Depression
anxiety
What causes Juvenile Fibromyalgia?
When it comes to knowing the root cause of this problem, then, unfortunately, doctors have no idea what is the leading cause. However, they know about different factors which might cause this disorder in children.
Genetics: No one can deny the role of genetics in one's life. Same is right about Fibromyalgia. This disorder runs in the family. Specific genetic mutations make you more prone to this disorder. So, when your father has this Fibromyalgia, your kid may be susceptible to it.
Infection: There are some illnesses which trigger Fibromyalgia in children.
Physical/Emotional Trauma: Post-traumatic stress is somehow connected to Fibromyalgia. Kids who feel anxiety and depression also experience this problem in the later stage of their lives.
Other: Many pieces of research have found a link of Fibromyalgia with immune, endocrine, psychological, and biochemical problems.
Why Children feel pain all over their body?
According to research, people with Fibromyalgia hurt a lot because repeated nerve stimulation causes their brain to change. This change is due to an abnormal increase of certain chemical levels in mind while these chemicals signal pain. When they increase, then your brain receives high pain signals. At the same time, your brain's pain receptor keep a memory of pain. These receptors seem more sensitive to the pain. Therefore, they often overreact to pain signals.
What are the risk factors of Juvenile Fibromyalgia?
Here are some factors which may contribute to this disorder.
Gender: It is reported that Fibromyalgia is diagnosed more in females than males. That's mean girls are more prone to this condition. Most girls are diagnosed with this condition at the age of 13 to 15.
Family history: Genetics play a role in Fibromyalgia. However, no gene discovery has been made related to this disorder yet. If someone in your family has this problem, then you might experience the same.
Rheumatic disease: A person with this disease is more likely to become a victim of Fibromyalgia.
What complications are associated with Juvenile Fibromyalgia?
Kids need to stay active in school to perform well. However, Fibromyalgia causes constant pain all over the body. Therefore this condition can possibly affect their performance at school and even at home. They might feel frustrated because they are dealing with a problem in which the leading cause is still unknown. This frustration often leads to anxiety and depression. You need to create a positive environment at home, so your kids feel relaxed. At the same time, you should help them in their school tasks and activities, so they don't take this problem very seriously.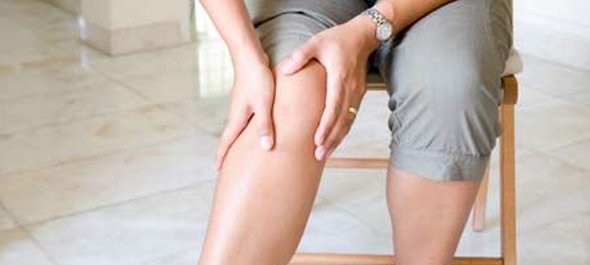 Teen fibromyalgia often leads to depression. The patient feels frustrated because one symptom leads to another one. For example, first, he can't sleep. Even when he relaxed, he has sleep disturbance. He wakes up tired and can't do routine tasks with focus. Pain feels severe due to tiredness. He doesn't like to go to school and want to relax and rest. However, his illness doesn't allow him to enjoy a sound sleep. Thereby, a cycle of symptoms leads to anxiety and depression.
Kids with Fibromyalgia has to miss their school five days a month often. Their pain makes socially isolated. They can't make friends and consider them some special kids who can't have a healthy life. They start thinking that they will remain unpopular just because they are going through this medical condition.
Wrap up:
When your children complain about tender points or sleep disturbance, then it is time to take their complaints very seriously. There are specific treatments which you can use to ease their body pain level. Take them to a doctor who will suggest the best treatments after examination and diagnosis. Try to support your kids who are diagnosed with juvenile Fibromyalgia. They need your attention, support, and care more than before. Your support will help them face this condition without anxiety and depression.