Fibromyalgia tender points self test
Fibromyalgia is a disease related to long lasting chronic body pain in different body parts. Its diagnoses require some expertise because of resembling symptoms with many other diseases and also the over and go symptoms. Although it has no imaging and lab diagnostic test which makes its diagnoses difficult. Doctor cannot see it through your blood test or X-Rays etc. Symptoms check and presence of pain in tender points can be a good self test to identify the Fibromyalgia syndrome.
Studying an alternative steroid treatment to calm cytokine storms in COVID-19 andriol testocaps 40 mg pharma going virtual due to covid-19
What are tender points?
Tender points are simple just the areas of pain around the joints. These are also known as trigger points of Fibromyalgia disease. There are 18 tender points in general. But for categorization of Fibromyalgia syndrome 11 tender points must be affected and have pain if external pressure is applied. Because of come and go nature of Fibromyalgia symptoms sometimes a person may vary the quantity of tender points in one day and another like from 11 spots to 8 spots on next day.
Diagnostic Criteria developed by health practitioners (Doctors)
Because of no lab tests and medical tests diagnoses doctors developed general criteria for the Fibromyalgia disease. These set rules are under follow:
Long lasting chronic pain at least for three months
Symptoms are not caused by any other disorder
Other than chronic pain symptoms like fatigue, problem in thinking process and tiredness after waking up.
Symptoms of Fibromyalgia disease
Chronic pain in different tender points in different time period
Sleepiness
Fatigue
Sensitivity
Stomach woes
Tender points for diagnosis
Fibromyalgia has 18 possible points in all. These tender points are located on the following body parts:
Back of the head
Elbows
Shoulders
Knees
Hips
Self test of tender points for diagnosis
Fibromyalgia can be identified through the above said triggering points. These tender points can be pressurized by some external force to identify the Fibromyalgia. By applying pressure from external object, sever pain can be felt in that specific tender point.
Method of applying pressure on tender points for self test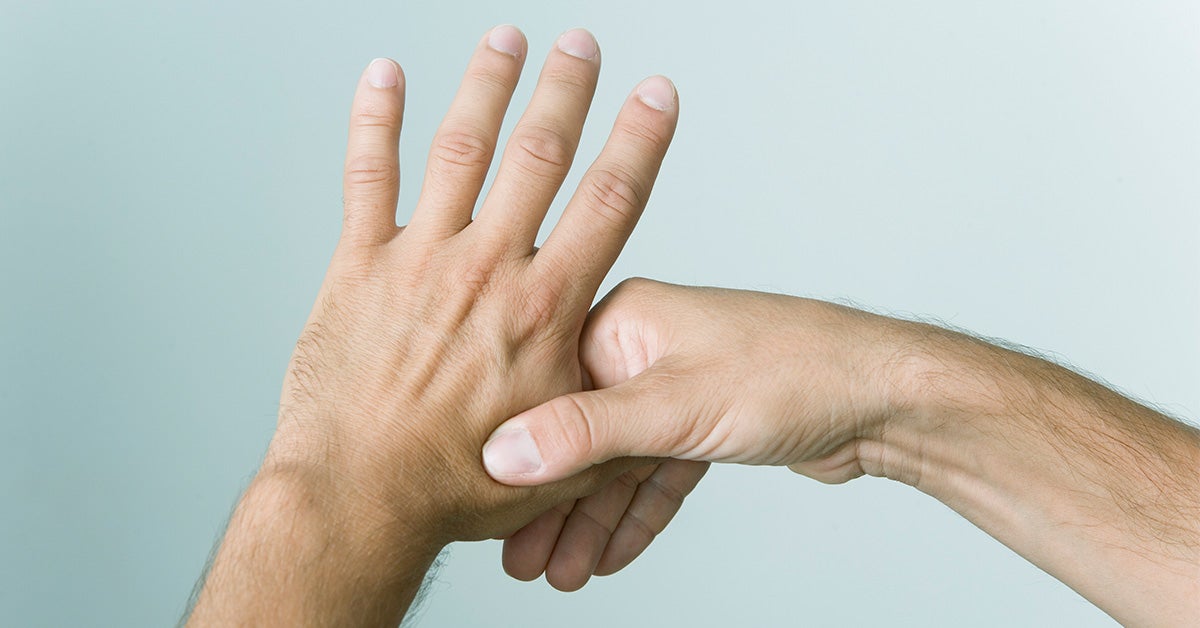 Doctors use this method to diagnoses the Fibromyalgia through tender points. This method can be practice in following steps:
Put your finger on tender points one by one starting from head to hip, from upper body part to lower body parts
Put the finger on tender points and press it to apply some external force.
Identify the intensity and area of pain when pressure is being applied on the tender points
These points may also have some triggering points like if you put pressure on elbow and pain is also felt in arm and related area of that body part
If you identify intense pain by applying pressure on at least 8 and maximum 11 tender points then you may consider it as Fibromyalgia disease.
It should be considered that pain in Fibromyalgia disease may come and go so tender points may vary in number day by day.
Pain in the tender points and its intensity
Tender points in body parts like Back of the head, Elbows, Shoulders, Knees and Hips may be pressurize for self test to access the symptoms of Fibromyalgia. The intensity of pain and number of tender spots may help in identification of this disease.
Pain in Back of the head
It is the upper tender point of Fibromyalgia. This pain is in the back of head not caused by any other disorder and because of any tissue damage. Its intensity and consistency may vary. Pain in this tender point can be because of migraine, brain injury or any other cause should not be considered as fibromyalgia disease. If the pain is consistent and just in one point of the body then it is also not considered as fibromyalgia. The stinging pain on the back of the head triggered when pressed by finger is known as fibromyalgia and it is not consistent.
Pain in the neck
At the back of the neck, joint where skull and neck meet is another tender point. The other tender point in the neck is above the collarbone, on either side of the larynx (front side of the neck). It also sore pain when pressurized. This pain should not be caused by any other injury or disease. Neck pain can also be caused by injuries, rheumatoid arthritis, or by slouching or sleeping in an uncomfortable position. This kind of pain should not be considered as fibromyalgia's symptom.
Pain in Elbows
Pain in forearms and near crease of elbows can also be experienced by patients of Fibromyalgia. This pain may be experienced in triggering points when pressurized by finger. Tender points are present near elbows but it also has triggering points in arms near wrist. Pain is triggered when external pressure is put on these points.
Pain in shoulders
After neck, shoulders have important tender points of this disease. In this body part tender points are present in halfway between the edge of shoulder and bottom of neck. This point is also pressurized during self test of Fibromyalgia.
Pain in Upper and lower Back
Tender points are the joints of the body. So in the upper back it is present where back muscles joint with the shoulder blades. Pain in this area is not caused by any injury and stiffness of the muscles etc. lower back's tender points are on very top of the buttocks, right at the bottom of the lower back. Individuals generally experienced pain is this area of body. So it is difficult and important to differentiate the pain either it is a symptom of Fibromyalgia or caused by any other problem.
Pain in hips
Buttock muscles' curve to join the thighs is the tender point of this area of body in patients with Fibromyalgia disease. At this point pain is also caused b many other issues like Arthritis, Hip fractures, Bursitis, Tendinitis, Muscle or tendon strain and Hip labral tear. So in diagnoses of fibromyalgia pain should be in joints and not caused by any of these problems.
Pain in knees
Knee pain is reported by individuals of all ages. This pain can be because of injuries, ruptured ligament or torn cartilage. The sore pain can be felt when pressure put by finger under knee pads in patients with Fibromyalgia disease.
Triggers of pain in Fibromyalgia disease
Traumatic events and any stress related event may cause and trigger the symptoms ofFibromyalgia disorder. Depressive or anxious state at caused by any problem may also lead towards the appearance of symptoms of this disease. So , it is also important to identify the traumatic events of stress related events which trigger the pain in any tender point.
Conclusion
Fibromyalgia is a disease with chronic pain with a come and go periods. There is no specific and objective diagnoses test. It may be best diagnose by putting some pressure with a finger on specific tender points. The number of tender points may vary in quantity because of come and go pain in this disease. Further the pain should not be caused by any other disease, injury or tissues damage.